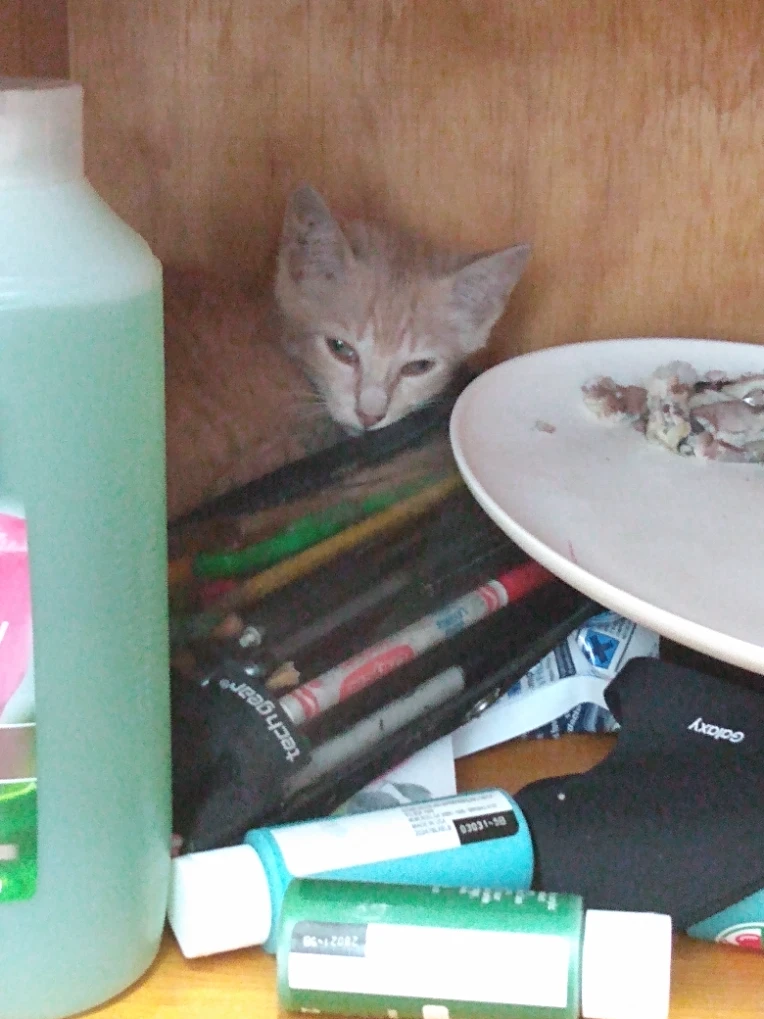 Here he is. He seems to really like my cabinet, especially my pencil case.
I got some Cod roe and cut it up into baby food in case he gets hungry (I used to live in Japan and they say that cod roe or most raw fish is safe and healthy for cats)
I'm going to call shelters and see if I can get someone to come pick him up.
As much as I would hate to have to turn him in to a shelter, I literally only have $30 in my bank account so I cannot afford to take care of him 😟
I will make another update if someone comes and gets him.